Ampun... lame sangat Deby biarkan blog ni bersawang. hukhuk. Deby busy sangat lately nie. Sebab ada satu program coming soon, so Deby concentrate yang itu.
Jadi arini Deby nak share apa Deby buat last weekend. FYI, Deby balik rumah (Nilai), so of course la banyak duit akan dikeluarkan untuk majlis Deby nanti.
Deby kuar shopping ngan mama. Alhamdullillah, banyak benda Deby dapat settle kan. All in all, Deby dapat beli:
1. Baju kemeja + tie untuk Mr F. Masa nak bayar ni telan air liur gak la. Tapi sebab cantek n nak yang terbaik untuk Mr F, beli je la. Kaler purple (my faveret, n Mr F xde baju purple kot), brand Bonia je. X mampu deby yg mahal2 tu. Beli pon kat Sogo. Tapi sales guy tu mmg sgt pandai layan, mama deby trus suke maka deby trus beli. Hehehehe. Betul orang ckp a good sales person will influence our choices.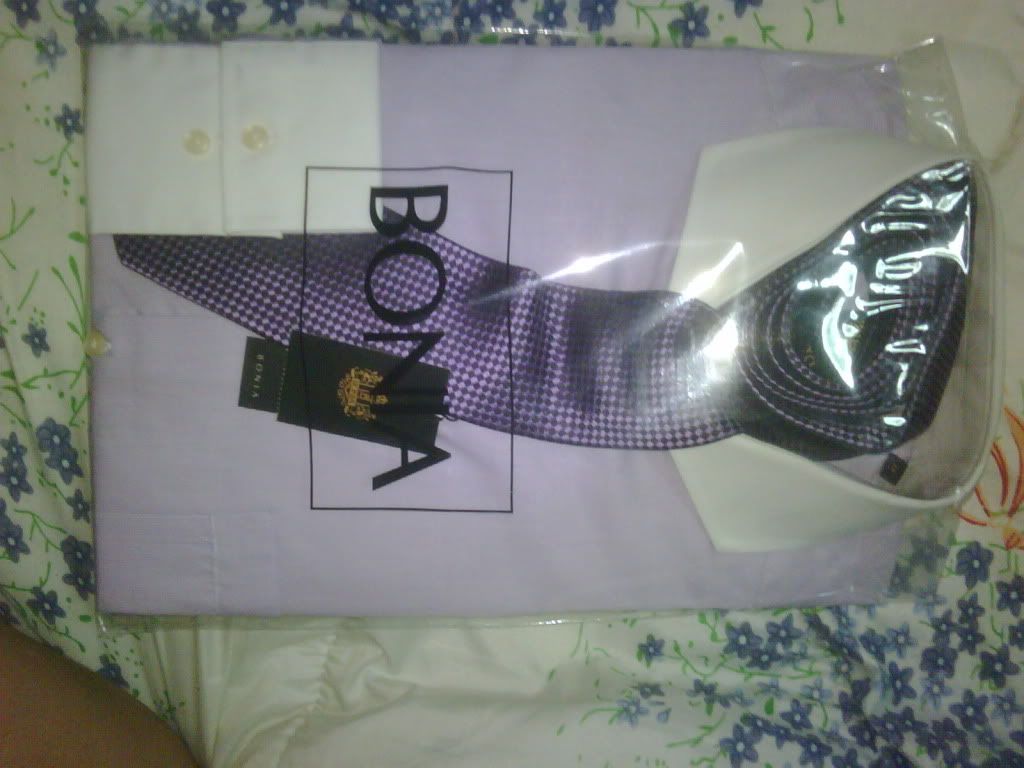 Sebab beli kemeja and bukan baju melayu? at least dia boleh pakai selalu. Lagipon die dah tempah baju Melayu untuk raya. and xsesuai la kain untuk nikah sebab nikah lama lagi, sethn lebih lagi.
2. baju kurung moden untuk hantaran Deby.
yang ni Deby beli kat Ampang Park. Kaler purple gak. Biar matching. konon. Tapi yang ni dark purple.
tunjuk sket je. hihi
3. Barang2 untuk pelamin.
Kitorang pegi City One plaza (betul ke name nie?), sebelah Semua House tu. Mama beli carpet bulu2 kaler putih untuk letak atas mini stage tu (mini stage tu upah orang buatkan), kain satin light pink untuk hias background (kain satin cream dah sedia ada), and bantal duduk round shape.
bantal duduk tu lebih kurang camni la, tapi lg tebal. credit to jaja. deby lupe nk amek gmbr aritu
Mama pesan kalo lepas majlis orang nak sewa boleh je. hihi. kalo sesape nak gtau Deby ye. Kalo nak hire mama Deby buat pelamin and hantaran pon ok je. =)
Oh, tapi Deby still tak dapat nak carik veil lagi. ingat kalo susah sangat nak sewa je. :p