Salam semua...
Alhamdulillah, Deby dah settle urusan paperwork untuk pergi ke London. Visa baru deby ambil tadi. Semua berjalan lancar, walaupun sedikit lambat (originally patut fly 15hb kan).
KUL - LHR
Date: 31st Aug 2011
EDT : 10.05 am (Malaysian Time) KLIA
ETA : 4.45 pm (London Time) Heathrow Airport
The only thing yg Deby tak buat lagi adalah.... PACKING.
Yup, Deby tak pack apa2 LANGSUNG. Luggage bag yang Deby dapat daripada atok deby pon tak bawak naik bilik lagi, masih kat ruang tamu. Hehe.
Deby sebenarnya tak tau nak bawak apa pergi sana. Mengikut seniors Deby, kat sana tengah summer lagi. jadi tak perlu la bawak winter clothing. Beli kat sana je, lagi murah. Tapi Summer pon temperature dia dalam 20 degrees. Masuk autumn (end of Sept) dah 16 degrees. sejuk dah.
Tapi ikut firasah (eceh) Deby, baik Deby beli 1 set kat sini, sebagai backup. Tapi kan, hari tu Deby masuk Winter Time and Universal Traveller kat Sunway Pyramid.
Nak tau harga satu winter coat (yang sangat gorgeous)???
RM700++++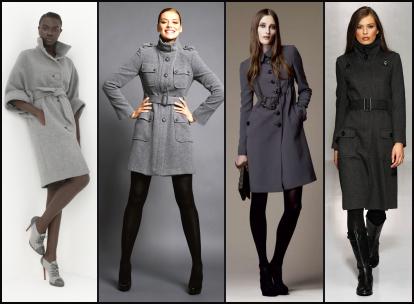 macam2 style. kat winter time tu memang gorgeous sgt
Terus tak jadi beli. Mahalnyaaaaaaaaaaaaaaaa
gorgeous!
Tapi nak tak nak kena beli gak satu. So sekarang aim Deby untuk carik yang paling murah. ngee. tapi murah2 pon rasanya dalam RM400 gak.
So disini Deby letak senarai shopping yang harapnya by the end of the week akan settle:
Clothing
1.
Autumn coat/jacket
- survey kat Winter Time, GAP, Zara, Mango, Miss Selfridge, and others
2.
Knitted cardigan
- surveyed kat Winter Time, RM140, nak beli yang ni sebab tebal and cantik
3.
Jeans
- good quality punya, untuk tahan sejuk. Maybe Levi's or Edwin or Lois, yang kain cam cowboy tu. hihi. teballl
4.
Boots
(leather) - Aldo tengah sale nie
5. Extra cardigan, knitted blouse, tshirts lengan panjang *baru sedar deby tak banyak tshirt lengan panjang nie.
6. Tudung - nak pergi borong kat Jalan TAR esok
7. Gloves
8. Muffler
9. Socks
10. Comfortable flat shoes n 1 simple sport shoes. (sebab sana banyak jalan je)
Toiletries Deby akan bawak travel size je. Lebih beli kat sana. Tapi perfume deby bawak 2 botol siap2. haha. sebab haritu Deby pergi Metrojaya warehouse sale kat PICC, dapat beli Moschino 100mL RM105. sangat gembira membeli.
Oh, Deby pon dapat beli handbag besar gile yang Deby idamkan selama ini:
Guess. Last last season punye so dapat murah. Beli kat PICC gak. sangat berbaloi! n gorgeous, tapi gambar tak cantek
Pastu, Aunty Deby hadiahkan Deby travel purse, brand Guess gak. Tak sangka pon dia sanggup belikan. Sayangggg Aunty!
eh, macam terlebih panjang lak post ni. Hihi. Tapi Deby dah mula excited dah nie. Tak sabar nak pergi. Tapi risau tu tetap ada. hurm. Apa2 pon, doakan yang terbaik untuk Deby k....