Okay, disebabkan dah confirm dua2 family dah beri restu, so sekarang Deby dah start planning. Ada orang cakap awal sangat. Ada orang cakap better awal dari lambat kalo Deby nakkan theme yang Deby suka tu. So kat sini Deby nak cerita sket theme yang Deby nak.
Deby rasa orang tak paham bila Deby cakap pink cream. Pink and Cream ye, bukan Pink and White. Lain tau. Kalo gambar mini pelamin Zaifie Zainal yang Deby tunjuk post sebelum ni, itu Pink and White, bukan cream. Deby chose cream sebab nampak classic, a bit vintage. tambah lagi ngan colour gold. Deby minat yg macam tu. Tapi bila Deby terangkan kat mama, mama cakap kalo nak colour tone, amek white, pink and shocking pink.
Then Deby terus jadi cam, HUH? TAK CANTEK LAAAAAA.
Dan akhirnya Deby telah mengaktifkan switch bridezilla. (walhal baru start planning, dah jadi camni.)
Tapi Mama Deby buat xtau je. Haish. Siap ugut lagi tak nak buatkan apa2 untuk Deby.
Takpe, balik KL nanti, akanku pertahankan pilihanku.
Oh, FYI, mama dah decide nak buat semua benda sendiri. Dalam erti kata lain, dia nak buat mini pelamin dan hantaran sendiri. Kalo nak outsource pon (oh, pilihan perkataanku!), cuma untuk catering sahaja. Tapi tu nanti post lain ok.
Deby pon tengah pening pala pasal baju. Tak tau la nak tempah or nak beli siap or nak sewa je. Tu pon post baru nanti ye.
Cincin pon jadi satu hal pulak. Dengan Mama yang tak abis2 remind "merisik nanti kena ada cincin" Adoiii. Pastu tak tau kat mana nak carik cincin yang suits budget Mr F nie. Adeh. Tu satu lagi post baru.
Oh, berbalik kepada topik, Deby nak colour theme yang macam ini: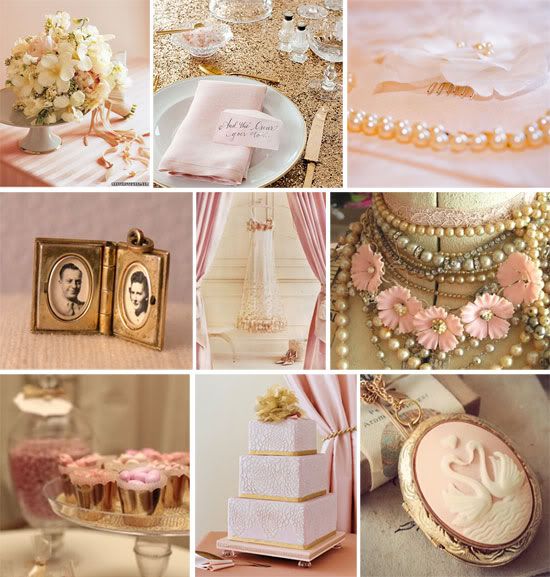 Taken from zenadiadesign.com
Pink, cream and gold. Theme macam ni la yang Deby carik. Yang Deby inginkan. Sangat sweet, vintage, classic. Haihhhhhh
Bouquet kat bawah ni adalah contoh bunga yang Deby nak nanti. Tengok, sweet kan? Tapi tak semestinya Deby guna roses. Deby ingat nak try carik bunga lain. Maybe carnation? Or lily? Nanti Deby nak balik KL ujung bulan ni, Deby dah set nak survey dengan Mama.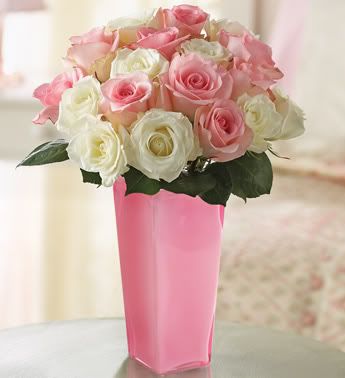 Image taken from: tak ingat, jumpa through MR google
Hopefully, apa yang Deby nak tercapai. After all, this is my event, my engagement, my wedding. walaupon begitu, ati mak kena jaga juge. >.<